Jeanne Hallacy Recent projects
Mother, Daughter, Sister
Human rights documentary
Amae, Thamee, Ama (Mother, Daughter, Sister), a 25-minute documentary film about the Burmese military's practice of using rape as a weapon of war to subjugate ethnic women and the survivors and families quest for justice and peace.
The film revolves around the stories of a volunteer counselor working with survivors of state sexual violence in the Rohingya refugee camp in Bangladesh and the families of two Kachin teachers who were raped and killed in 2015.
Mother, Daughter, Sister is produced in partnership with Smile Education and Development Foundation (SEDF) in Yangon.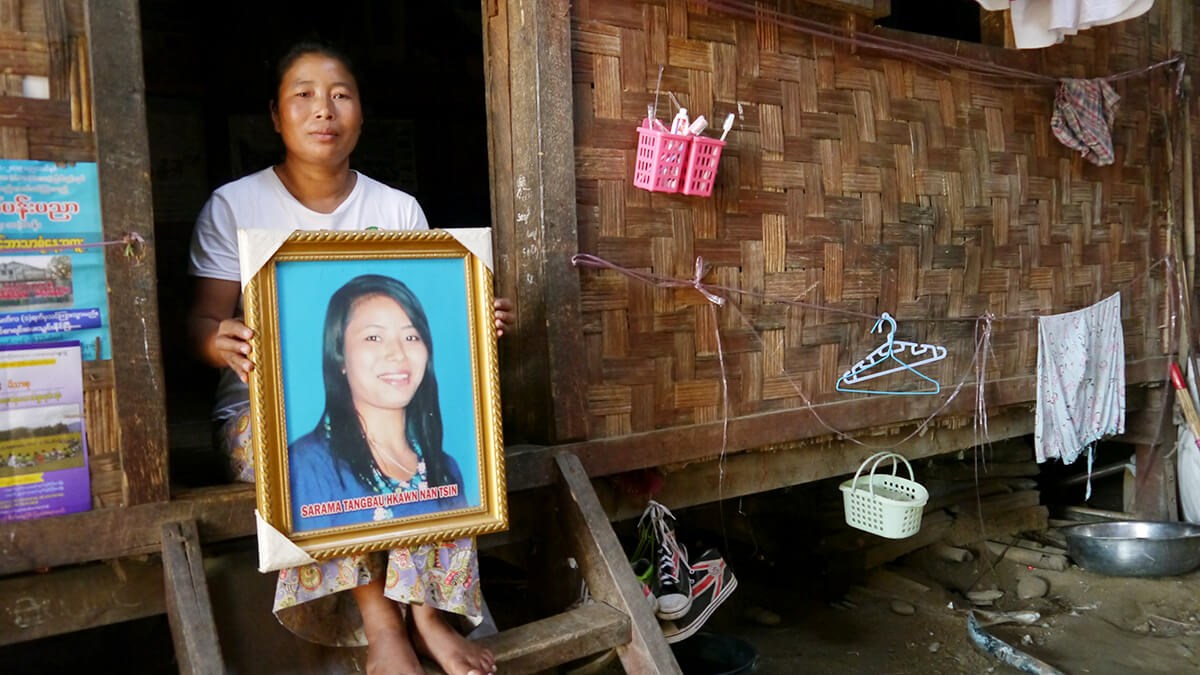 Sittwe
Hallacy continues to speak at screenings of her documentary film released in 2017.
Sittwe is about two teenagers separated by conflict and segregation in Burma's Rakhine state, Phyu Phyu Than, a Rohingya girl and Aung San Myint, a Buddhist boy. Both youth saw their homes burned down during communal violence in 2012.
Phyu Phyu Than is confined in an apartheid style camp and has no chance to go to school or travel to her home just a few miles away. Aung San Myint's family struggles to survive and support his high school studies to fulfill his dream to go to medical school.
Interviews filmed over two years with the teenagers reveal their ideas about each other's communities and the hope of reconciliation.
Sittwe was produced as a tool for facilitated discussions about peace building in Burma.
The film was due to premiere in Yangon at the Human Rights, Human Dignity Film Festival but was banned by the government censors. It premiered in September 2017 at the Freedom Film Festival in Malaysia where it was awarded the Best Southeast Asia Short Documentary.
Running time 19:30 (2017)
Produced with Smile Education and Development Foundation, Yangon